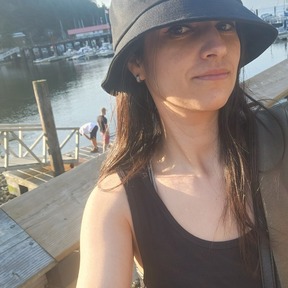 Welcome to my profile! My name is Janette, and I'm thrilled to be a part of this platform where I can share my passion for outdoor and indoor gear. I have created this account to offer a wide range of high-quality gear available for rent, catering to the needs of outdoorsy people, adventurers, and sports enthusiasts like you.
I have always had a deep love for outdoor activities and sports, which has fueled my desire to provide others with access to top-notch equipment. I have accumulated a diverse collection of gear, carefully selected for its quality, durability, and performance. Now, I want to share these exceptional items with you, so you can experience the thrill of your chosen activities to the fullest.
I understand that renting gear can be a more convenient and cost-effective solution compared to purchasing expensive equipment that may only be used occasionally. With my gear rental service, you can have access to premium gear without the commitment of ownership, saving you storage space and allowing you to explore new adventures and pursue your hobbies with ease.
My mission is to provide a seamless and enjoyable rental experience for every customer. From beginners to seasoned enthusiasts, I strive to cater to your unique needs and ensure that you have the right equipment for your chosen activity.
I believe in the power of quality gear to enhance your outdoor experiences and bring you closer to nature. That's why I meticulously maintain and inspect all the gear in my inventory, ensuring that every item is in excellent condition and ready for your next adventure. Your safety and satisfaction are my top priorities.
I'm dedicated to providing exceptional customer service, answering any questions you may have, and assisting you in choosing the perfect gear for your needs. If you're unsure about what equipment you require or need recommendations for your specific activity, feel free to reach out to me.
I'm here to help you make the best choices and ensure that your rental experience exceeds your expectations.
Thank you for visiting my profile and considering my service. I look forward to helping you get ready for your next adventures and create long lasting memories.
Let's make your outdoor dreams a reality!
1 followed person